If you have chosen to subscribe to the Ultimate Edition the first step is to Purchase a BudgetLink Monthly Subscription.
Once the purchase has been completed the next step is to register BudgetLink. To do so please follow the steps below
If BudgetLink is closed:
Start BudgetLink
The BudgetLink Licensing form will appear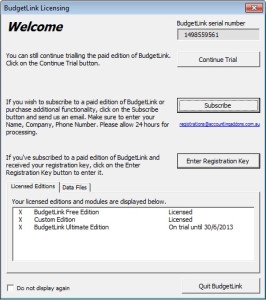 Click Subscribe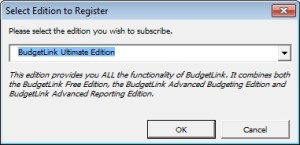 Choose the Edition to subscribe to and click OK
An email form will appear as below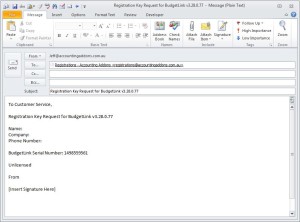 Complete the email form fields and click Send
Please allow up to 2 hours turn around during business hours for a response.