DirectDebits
Link
Create a Direct Debits ABA File from MYOB for free
Record Customer Payments in Bulk
Electronic Banking & MYOB…
Banks provide a Direct Credits system to businesses so they can pay their employees and suppliers electronically. MYOB can integrate with this service. (In MYOB, go to Command Centres > Banking > Prepare Electronic Payments > click Bank File.)
What about Collecting Monies Owed?
Most banks also provide a Direct Debits system so that businesses can collect money owed by customers. This system makes it easy to collect recurring fees for subscription or services. MYOB AccountRight however, does not integrate with this service… Unless you have the right add-on solution.
DirectDebitsLink makes it possible!
It does so by allowing you to create the direct debits ABA file needed by the banks; using open invoices within your MYOB data file.
With a few clicks of the mouse, the direct debits ABA file can be created and saved; ready to be uploaded to your bank's web portal.
What about the Data Entry?
DirectDebitsLink can also streamline the process of recording customer payments by showing you outstanding invoices and allowing you to record the related customer payments in bulk.
MYOB approve DirectDebitsLink as a verified Add-on Solution on their website; recommended for Banking, Billing and Invoicing needs.

Features / Edition Matrix
Free Edition
Standard $38.5/Month
or
$385/year
Pro $77/month
or
$770/year
Create Direct Debits ABA File

1

Multiple Bank Accounts
Compatible Accounting Software
AccountRight (Live)
AccountRight (Classic) v19 or below
Stand Alone (Manual Entry)
Multiple Users & Remote Access
Multiple Users
Network Installation
Advanced Functionality
Customisable Rules
Advanced Setup
Publish
Advance Filtering
Customise Layout
Record Customer Payments
Manual Entry
Auto Upload
Multiple Data File Instances
Credit Card Payments

2

POA
Maintenance & Licensing
Upgrades
Transfers
Share on File Server
Share on Terminal Server
Share using Dropbox
Multiple Work Spaces/Installations
10
Support Options
Online Help
Personal Support
$206.25/hr
$206.25/hr
Email and Chat Support
Custom Development
POA
POA
Prices quoted are in $AUD and inclusive of GST.
2.
DirectDebitsLink can produce the
credit card payment file
required by the following merchant facilities: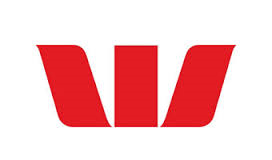 System Requirements
Microsoft Excel 2007 to 2013 (32-bit or 64-bit) *
* Note, the 32-bit version of Microsoft Excel is required when connecting to the older version of MYOB (19.10 or older).
How to get started with DirectDebitsLink?
Download a 30 day trial of the Ultimate Edition. At the end of the Trial Period you can choose to Subscribe to either Free Edition or the Ultimate Edition
Upgrade to the latest version.
Not ready to download DirectDebitsLink just yet, contact us and ask us any questions you may have.
Need Help with DirectDebitsLink?
Go to Online Help.
Watch our videos showing you how to set-up and use DirectDebitsLink.
For more on consulting, support and customisation, see Consulting and Support.Note that training, support and consulting is billable.
Want to stay up to date with DirectDebitsLink?
Check out our blog for the latest news and updates.
Contact us for assistance, more information or a conversation about your individual requirements.